Features
This is an introduction to PARKLoT's functionality
that allows you to easily start a campaign.
It has all the features necessary to hold a campaign,
including instant win, automatic draws, results notification,
reporting functions, and address collection.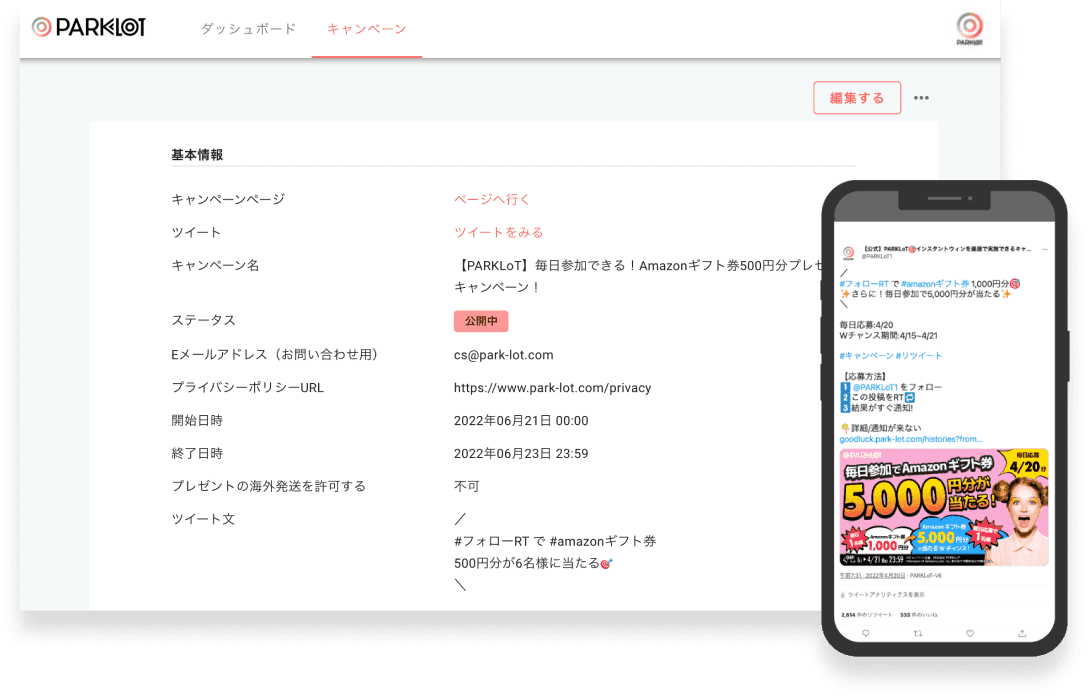 Easy campaign setup
from the management screen
Instant Win Campaigns can be held on the condition of Follow & Retweet.
It can be implemented in as little as one day.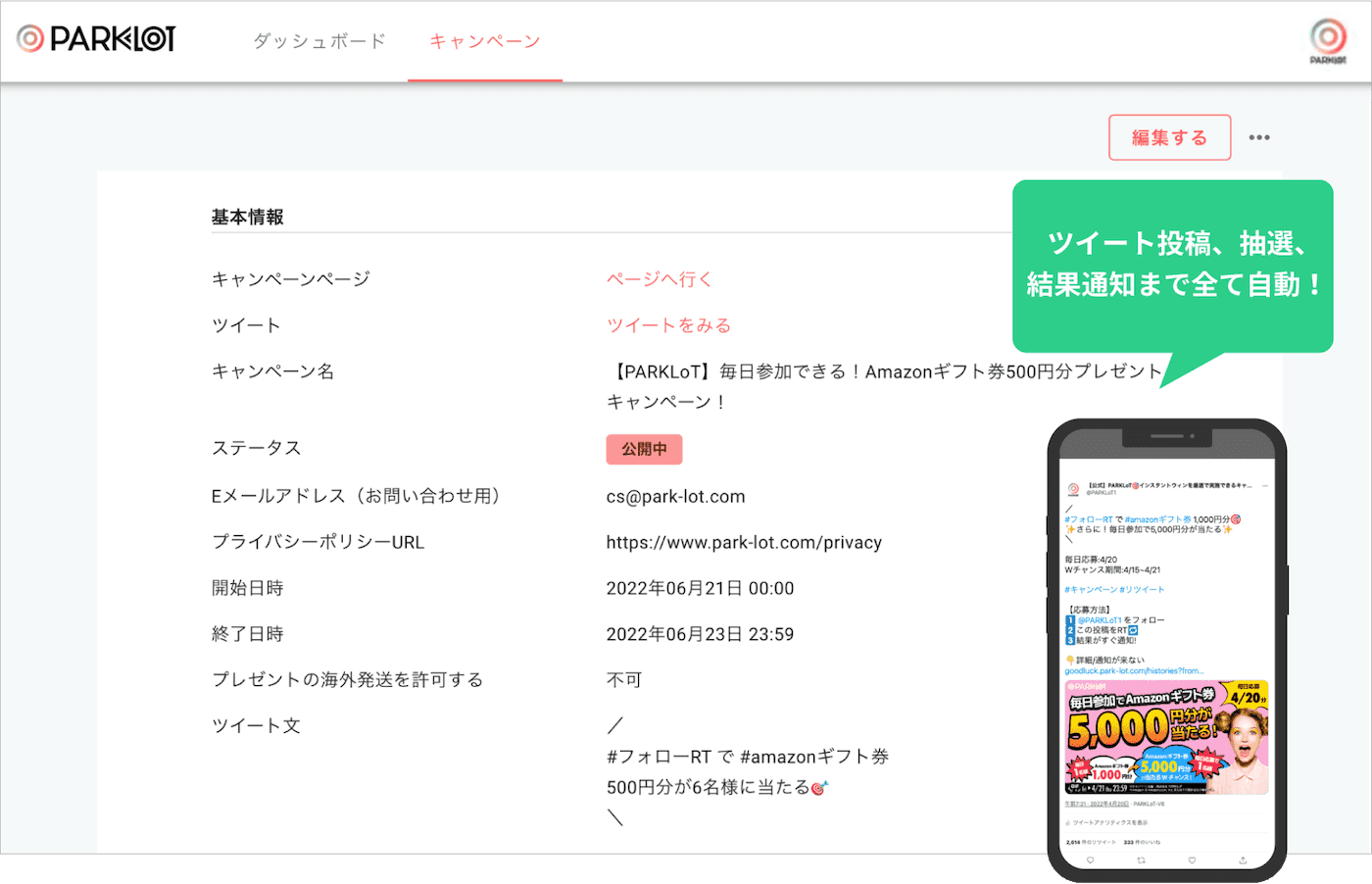 No tedious lottery process
Winners will be drawn at random from among the applicants.
Filtering can be used to narrow down the minimum number of followers.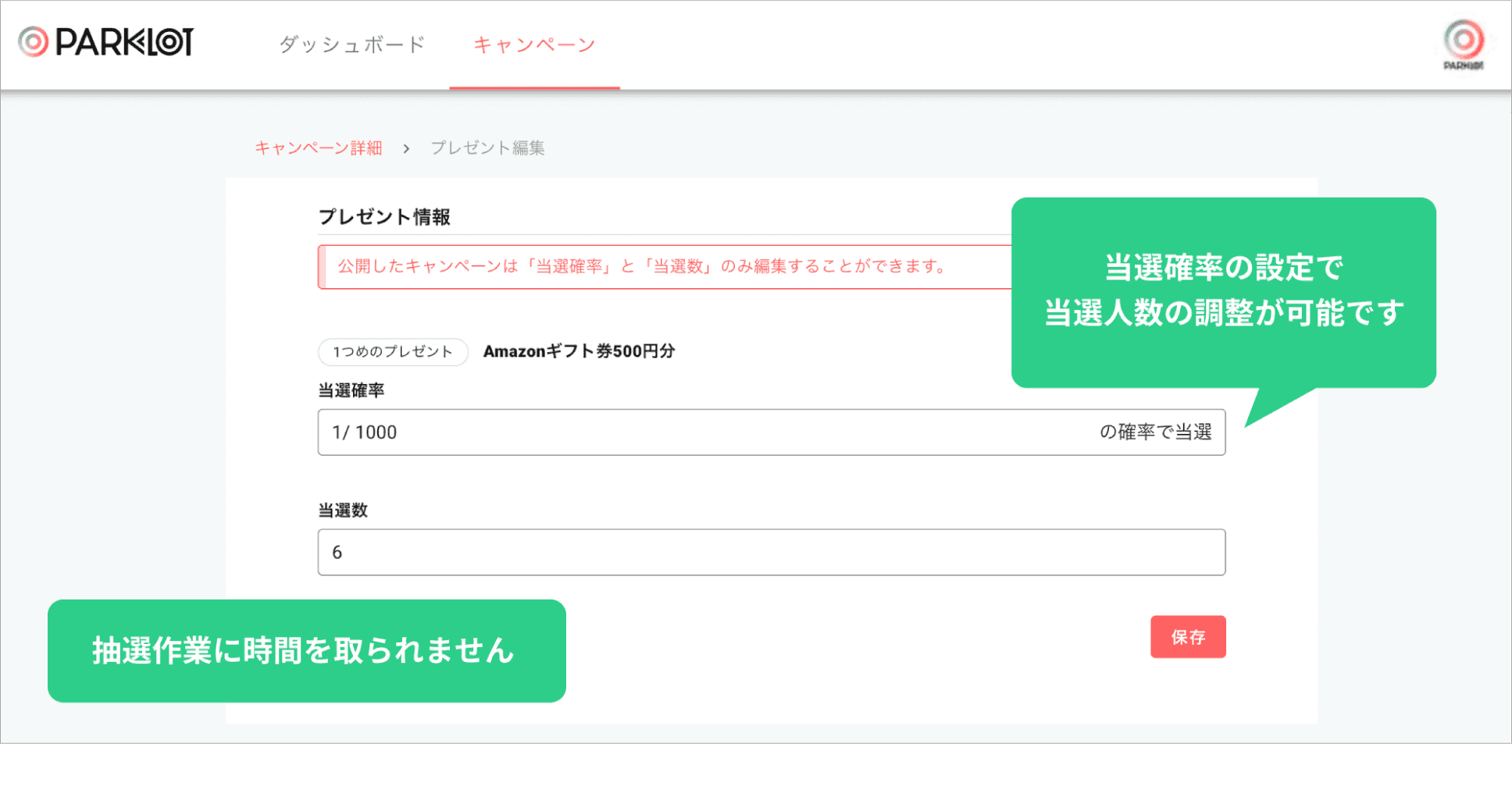 Automatic DM sending of lottery results
Drawing results will be automatically sent to participants via immediate DM.
It can also be sent in batches to the winners by lottery at a later date.
No DM sending work is required.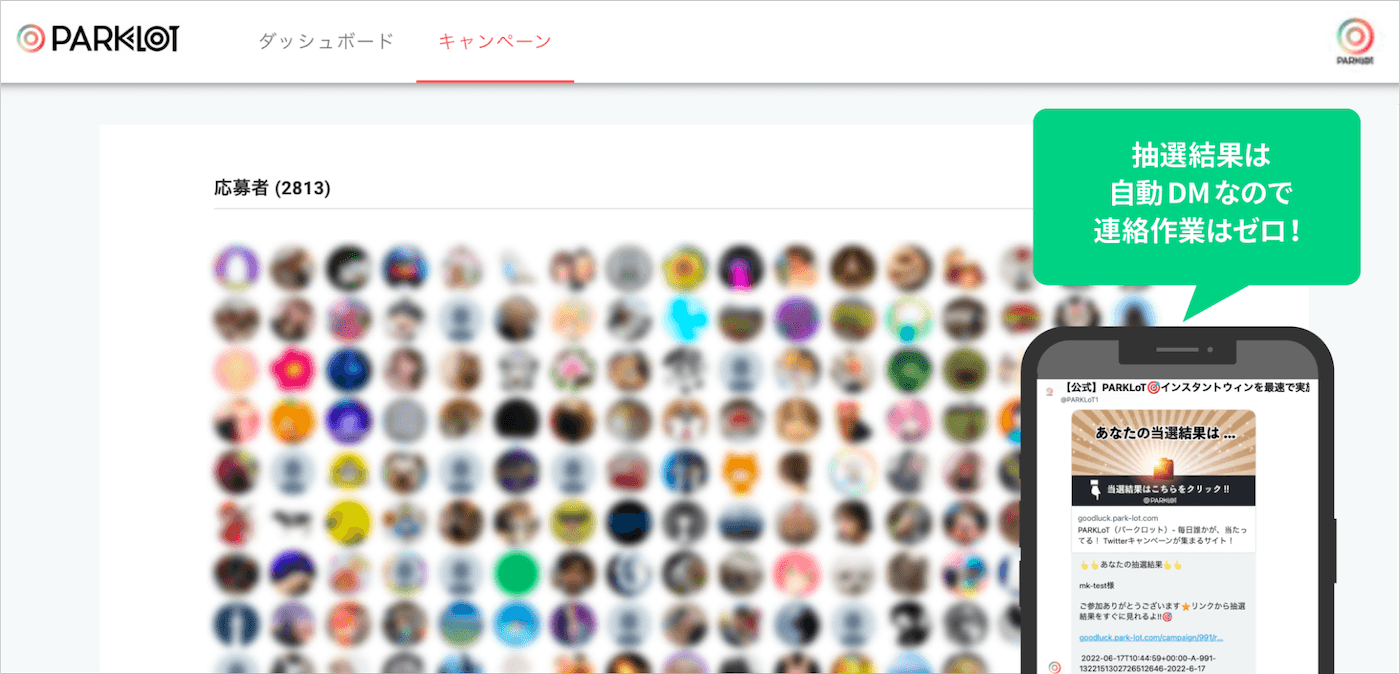 Reporting function eliminates collection work
Automatically collects follower count trends, number of applications, etc.
You can check it anytime from the management screen.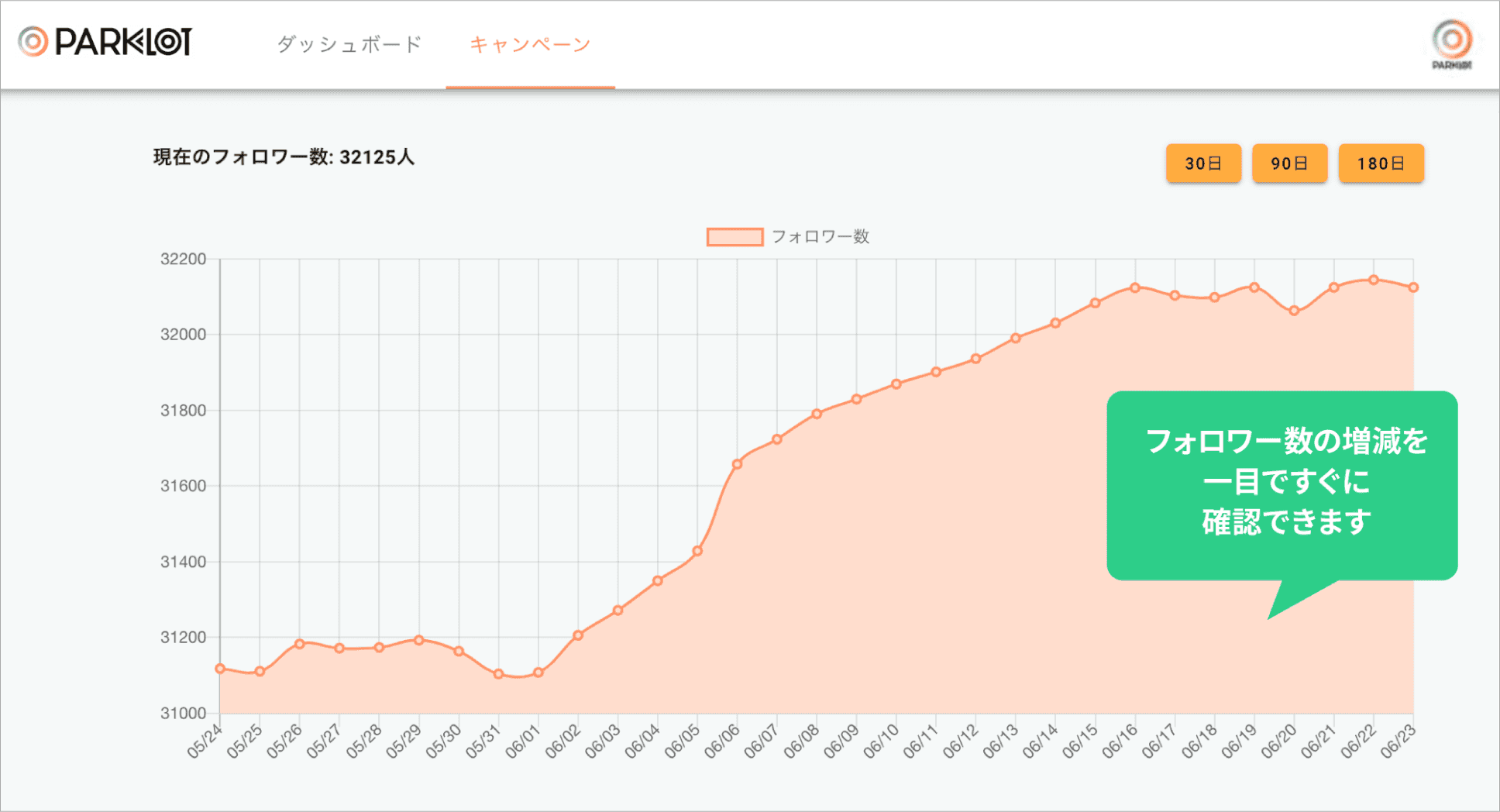 Easy address collection
For physical gifts, winners can register their shipping address on a dedicated form.
Registered addresses can be exported to csv files in batches.