Amazing price
Minimum 1 day
Collect and post UGC on your existing site without hassle!

Automatically collects & displays hashtagged posts from Twitter and Instagram. Great for hashtag campaigns!
Download our materials (free)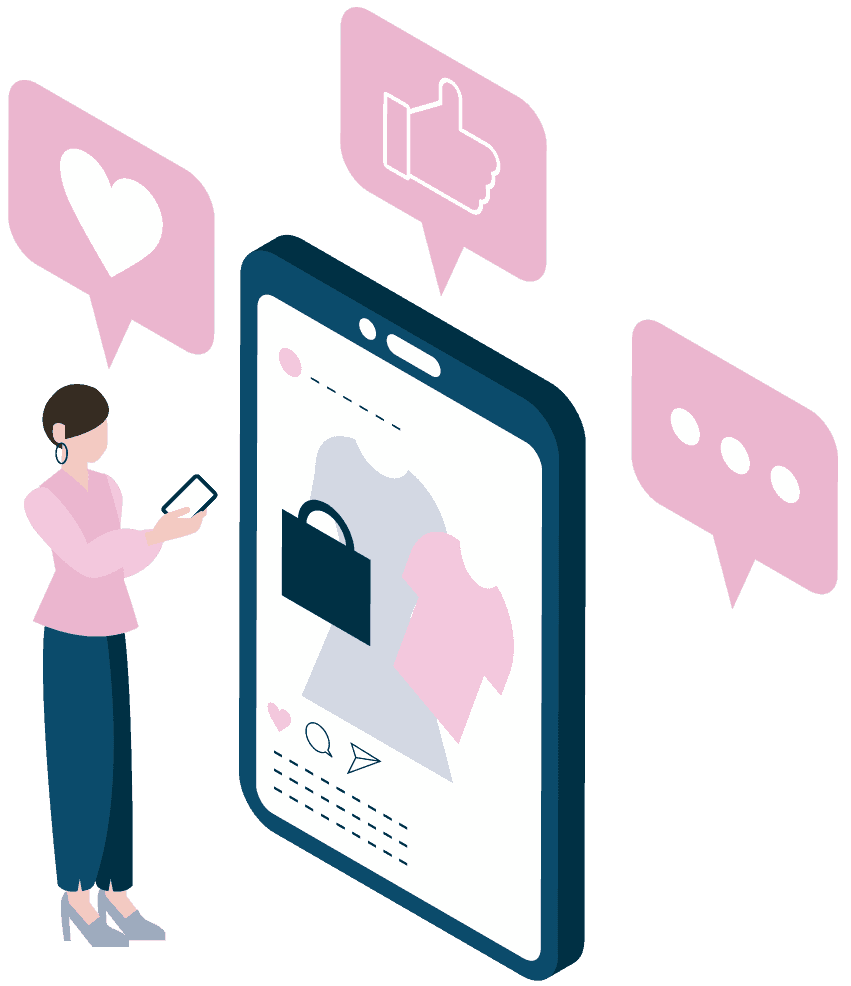 Flow
Steps to Publication
No cumbersome collection and posting process. 
UGC can be implemented easily and without hassle.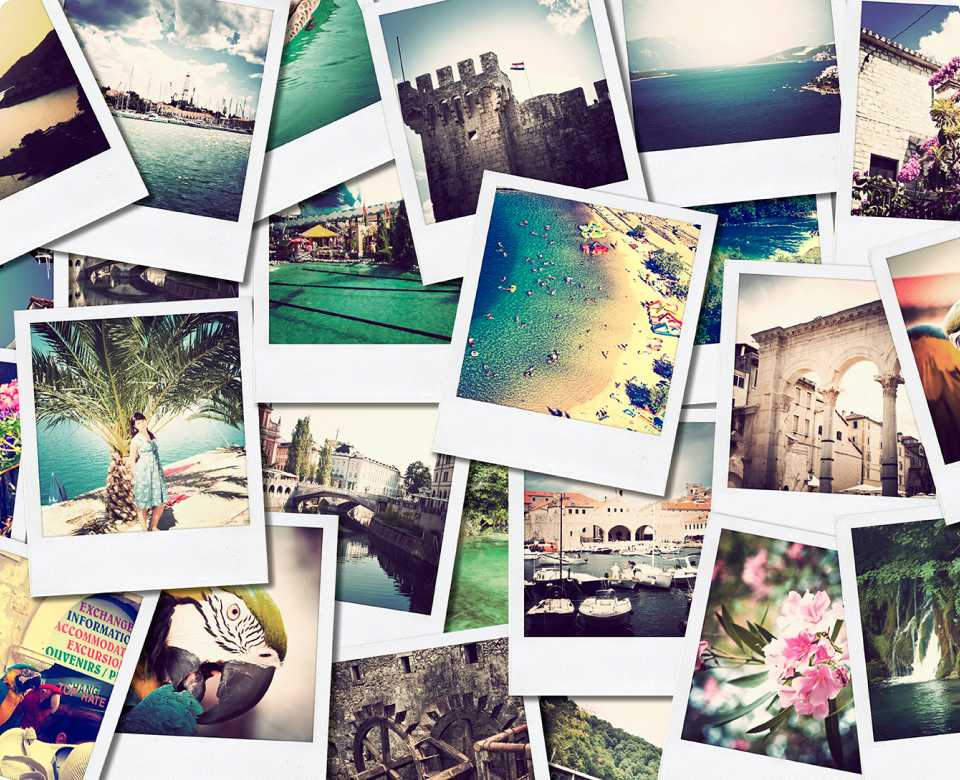 Automatic collection of posts
Automatically aggregate posts based on hashtags. Video, text, and images can all be collected. (Twitter and Instagram are supported)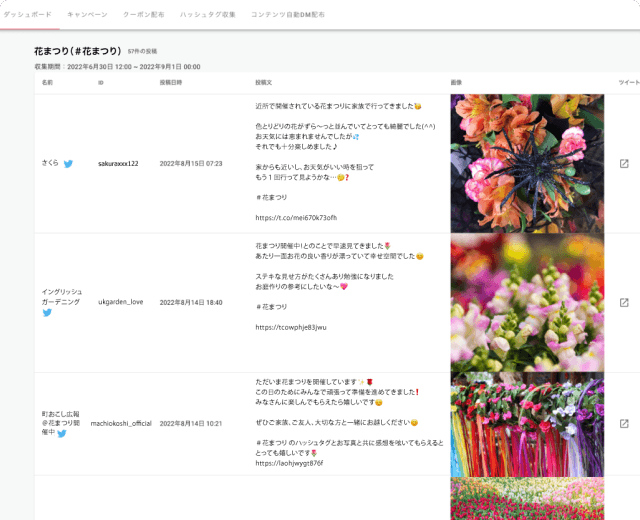 Management of collected posts
Collected content can be viewed from the management screen. In addition, the display function of each post can be easily set to show or hide.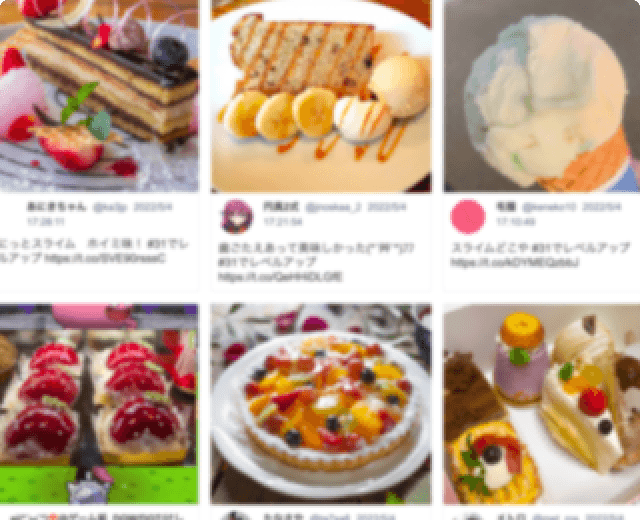 Embedding Posts
Easily embed posts on your own website or campaign LP. Real-time postings by users can be posted automatically.
Feature
Feature
It has a complete set of features that can drastically cut 
the cost of work from collection to posting.
Hashtag collection 

(Twitter and Instagram compatible)
Collect posts with specific hashtags. Text, images, and videos can also be collected. Up to four different hashtags can be set.
Report Extracting

You can check various numbers such as impressions and engagement, which are important indicators for analyzing posts.
Support for embedding 
posts on existing sites
UGC can be posted simply by embedding the tags we issue into your company's website or campaign site.
Automatic real-time post collection
After the start of post collection, the system automatically collects specific hashtags in real time.
Post display settings with on/off
You can set whether to publish or not. The basic setting is off, so any inappropriate images will not be displayed.
Lottery functions
Winners are automatically drawn.
You can also choose to draw at a later date or immediately.
DM Sending
Unique gift codes and URLs can be sent as notification of winning results.
Customize Sort Order

*option
The order can be customized by date and time of posting, number of likes received, etc.
Customize Design

*option
We can also provide a design that fits your company's website or campaign site.
Sample
Case Studies
Content can be displayed automatically 
simply by embedding the code.
めちゃくちゃ美味しかった😋🎵
#PARKLoT_cafe
フルーツ専門店のケーキ🍰
旬のフルーツがいっぱいでめっちゃ美味しかった😋💕
#PARKLoT_cafe
昨日は、同居人が、頑張ってるからってケーキ買ってきてくれた🎃 モンブラン…美味しかった(*´∀`)
#PARKLoT_cafe
昨日温泉に行った帰りに父にケーキを買ってもらってみんなで食べました🍰🍴
美味しかった~😋 #PARKLoT_cafe
いい店見つけた💕
チーズケーキ美味しかった✌️#PARKLoT_cafe
今朝行ったケーキ屋さんで衝動買い😳
すごく美味しかった💕ボリュームがすごくてお腹いっぱい😋
#PARKLoT_cafe
今日もパンケーキ食べに来たけど相変わらず外カリ中ふわでおいしい☺️#PARKLoT_cafe
🍓のタルトおいしいね😋
#PARKLoT_cafe
Service
PARKLoTのサービス
開催可能なその他のSNSキャンペーンは
低コスト&最短1日で実施可能です。
フォロー&リツイートキャンペーン
Twitterのフォロー&リツイートで抽選に参加するキャンペーンです。最短1日で実施が可能です。

スクラッチ
スクラッチを削ることで抽選結果を見るキャンペーンです。マウスやタップで削る体験ができ、参加者にワクワク感を演出できます。

スロット
スロットを回して抽選結果を見るキャンペーンです。結果が分かるまでのドキドキ感を演出できます。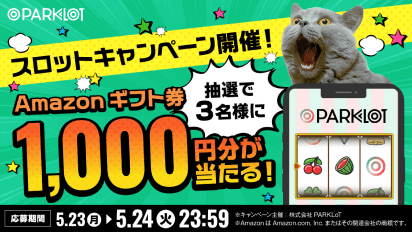 クイズ&診断
クイズ&診断で参加するキャンペーンです。診断結果をTwitterにシェアすることで更に認知拡大を図ることが可能です。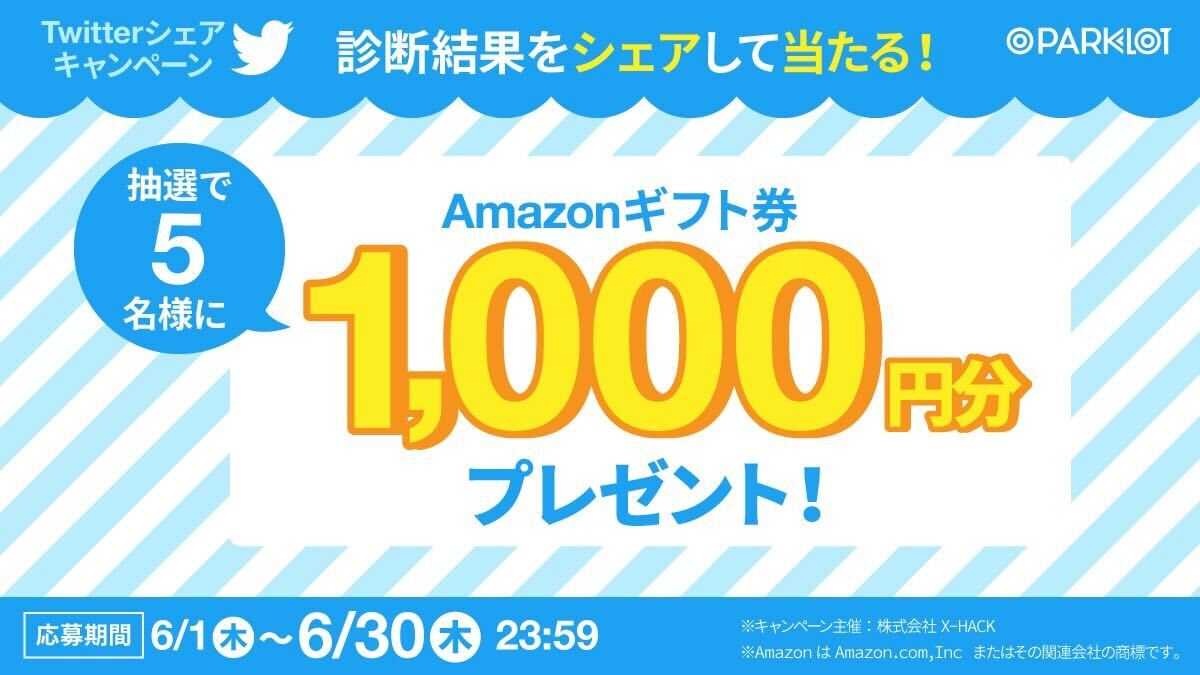 すぐに、手軽に実施できる
SNSマーケティングツール
キャンペーンの企画内容などのご相談に関しても、
承っております。
お気軽にご連絡ください。