Significant reduction in printing costs
Automatic drawing
Coupon distribution
on SNS to promote
visits to physical
stores and EC!
Distribute easy-to-manage
web coupons through
Twitter campaigns.
You can aim to both spread
the effect of social networking
and attract more customers!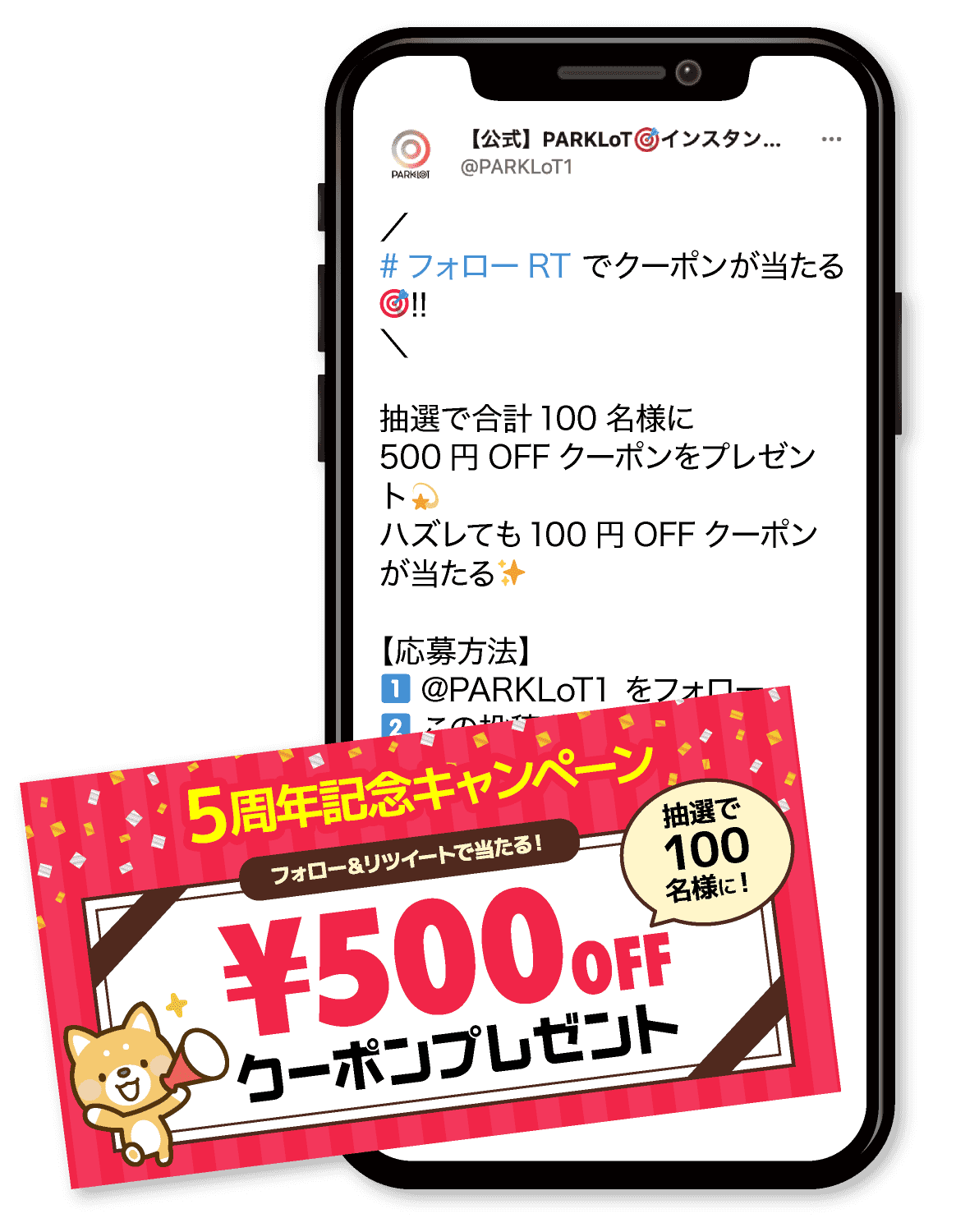 Easier to create
coupon campaigns
that deliver results
We recommend this service for those who want to lead customers from social networking sites to actual stores and who have trouble distributing paper coupons because of the time and effort required. We can help you create and manage easy-to-use Web coupons and spread them efficiently on SNS to encourage customers to visit your store.
Flow
Coupon Distribution Campaign Flow
Follow us on Twitter and retweet to participate in the campaign
Notify coupon URL via DM
Receive and redeem coupons
Increase awareness and attract more customers through coupon use
Merit
Advantages of using PARKLoT
Unlimited coupons issued on a monthly basis
Starting at 55,000 yen per month (tax included), you can hold as many campaigns as you wish at a reasonable price.
Two types of coupons allow for more attractive plan design. Printing costs for paper coupons can also be reduced.
Erasable coupon
Within a certain amount of time after the coupon is displayed, staff at the store tap a button on the screen to confirm use, thereby preventing multiple uses of the coupon. The coupon will be automatically used after a certain period of time has elapsed.
Unlimited during the term
Can be used as many times as needed during the designated period to promote continued use
Post tweets, draw lots, send DMs, and distribute coupons all in one place, hassle-free
Just set it up from the PARKLoT management screen, and the campaign will start automatically on time. All the tedious work of drawing lots and sending out coupons can also be automated, making it very efficient.
Repeated events can be held to further attract customers.

Coupon Creation
You can create three types of coupons: erasable, timed, and unlimited time coupons, which can also display a QR code.
Coupon screen display image
Simply share the coupon code/QR code/external URL
to complete the setup.

Automatic drawing
The coupon type and number of winners can be set in advance, and users who follow and retweet the coupon will be automatically selected by lottery; the number of winners can be limited from one to all participants, and the winning conditions can be filtered for more efficient spread.

Auto-forward
After the automatic lottery, DMs can be sent to the winners automatically. Instant winners know the results on the spot, making it harder for applicants to leave the site and easier to direct them to the e-commerce site or actual store.
19% recovery rate

Tweet Reserved Submission
After setting various data from the management screen, tweets are automatically posted at the specified time.

Applicant list CSV data
We can provide CSV data on applicants who followed the company account and retweeted the corresponding tweet. This is an effective way to look back and plan for the next time, as you can also check the usage status of coupons that have already been issued.

Follower count management
Followers can be viewed in chart form from the management screen.
Service
PARKLoTのサービス
開催可能なその他のSNSキャンペーンは
低コスト&最短1日で実施可能です。
フォロー&リツイートキャンペーン
Twitterのフォロー&リツイートで抽選に参加するキャンペーンです。最短1日で実施が可能です。

スクラッチ
スクラッチを削ることで抽選結果を見るキャンペーンです。マウスやタップで削る体験ができ、参加者にワクワク感を演出できます。

スロット
スロットを回して抽選結果を見るキャンペーンです。結果が分かるまでのドキドキ感を演出できます。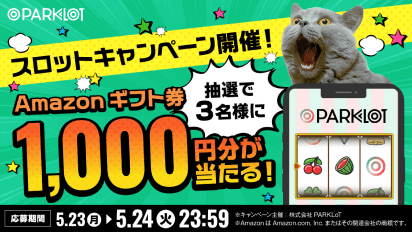 クイズ&診断
クイズ&診断で参加するキャンペーンです。診断結果をTwitterにシェアすることで更に認知拡大を図ることが可能です。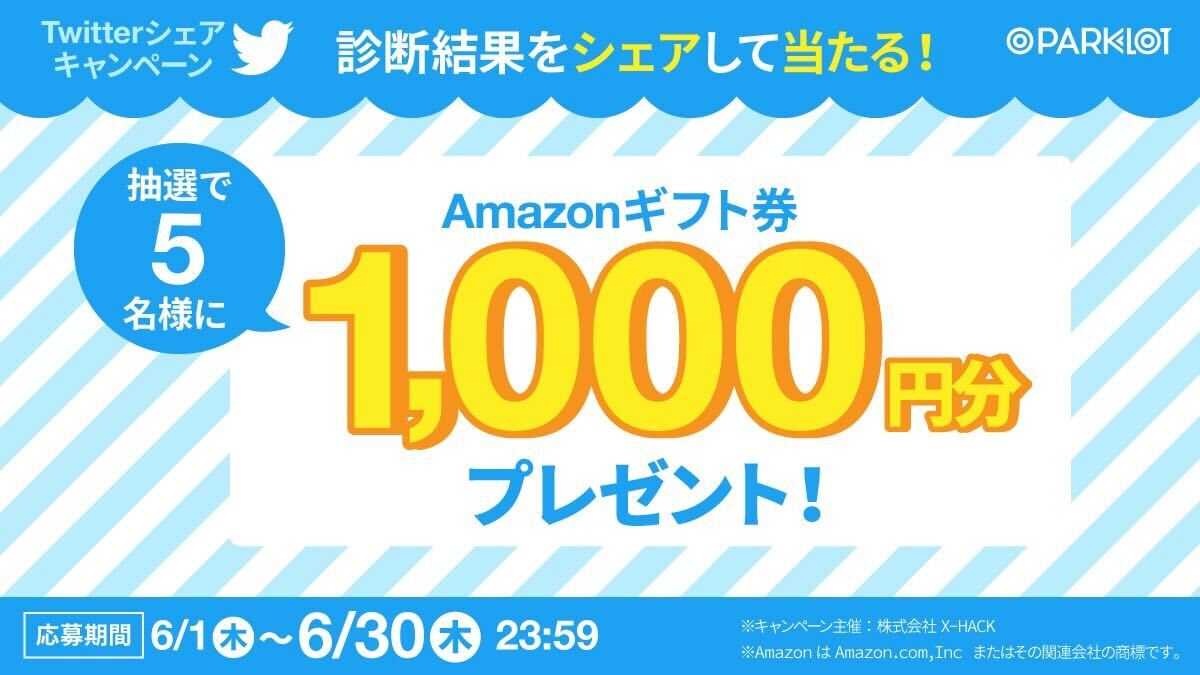 すぐに、手軽に実施できる
SNSマーケティングツール
キャンペーンの企画内容などのご相談に関しても、
承っております。
お気軽にご連絡ください。